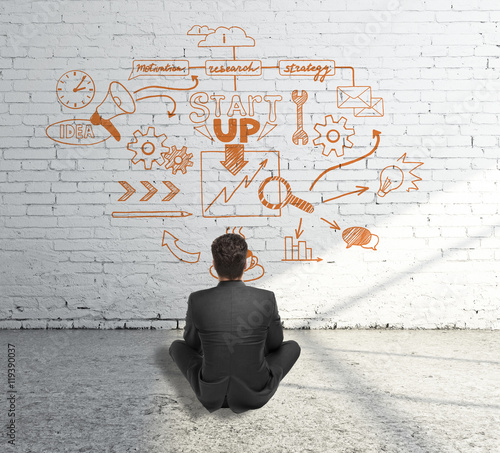 Advanced Planning with a Trusted Financial Advisor
Trusted Advisory Relationships involve working efficiently with a team of professional advisors (such as attorneys, accountants and advisors) on a regular basis to understand and address your critical needs. These can include: enhancing wealth through tax minimization, transferring wealth to heirs, protecting wealth and supporting charitable causes and non-profit organizations.
"Advanced Planning addresses the entire range of financial needs beyond your portfolio."
That means accurately identifying the key non-investment financial risks you face and then determining the best strategies for mitigating or eliminating those risks. In short, you need to bring advanced planning into the mix and make it part of your overall structured wealth management plan. Remember that structured wealth management consists of three main components: investment planning, advanced planning and trusted advisory relationships. Since we've covered investment planning in depth in other posts, we'll now turn to the other two components.
Let's look now at how you might develop a smart Structured Wealth Management plan for addressing each of these challenges.
As vitally important as the right investment plan is to your financial well-being, it is far from the only thing that matters. To fully benefit from structured wealth management and maximize your potential for success in all areas of your financial life, you may need to look beyond investments.
Wealth Enhancement is the process of maximizing the tax efficiency of current assets and cash flow as well as minimizing fees and unnecessary costs. Key wealth enhancement steps that you should consider implementing as part of a structured wealth management plan include the following:
Assess cash management alternatives. You also might examine the effectiveness of your cash management strategies. Are you earning the maximum amount possible on your short-term cash (consistent with your need for safety and liquidity, of course), or could you put your cash to work more effectively? Many banks and investment firms offer "sweep" accounts that can link up your checking and money market accounts: the majority of your funds are kept in interest earning accounts, with transfers made to your checking accounts as checks are presented for payment.
Trimming down the number of accounts you own can help to simplify your financial life and make it easier to manage. Also, by consolidating all of your investment assets with a single firm and meeting a specific minimum, you may be eligible for lower overall pricing on the management of those assets. Likewise, allocating more money to one bank could allow you to earn higher interest rates.
Getting organized and consolidate accounts. Before you can maximize the effectiveness of your wealth and do comprehensive Advanced Planning, you need to get a handle on your financial situation. A comprehensive list of all assets and liabilities, as well as income and expenses, should be the starting point for this process. Investors often find that they have numerous investment and bank accounts spread out across multiple fund companies, advisors, banks, and brokerage firms. They also might have 401(k) or other retirement accounts from previous jobs, still with their previous employers. You may want to consider the services of a local financial advisor, Private Client Advisory, for example, versus a big national firm that may or may not know your name. Ask around at your local civic gatherings, or check with your CPA and attorney.
Review tax returns. The importance of having a good CPA should not be overlooked. Your CPA should work with you (and your other advisors such as a Certified Financial Planner) to ensure that they have all relevant financial information to accurately project your current tax liability, and avoid underpayment penalties and interest. Additionally, your CPA may recommend alternative strategies that can serve to reduce your taxable income.